Basic On-Site Packages
Photos
Good eye-catching photos are your first opportunity to pique the interest of potential buyers and renters. We make sure that the images we send you are the best we can provide; we won't settle for anything less. For every shoot, you will receive photos optimized for both print and web marketing, with plenty of photos to choose from for all your marketing materials. Photo packages start at $155.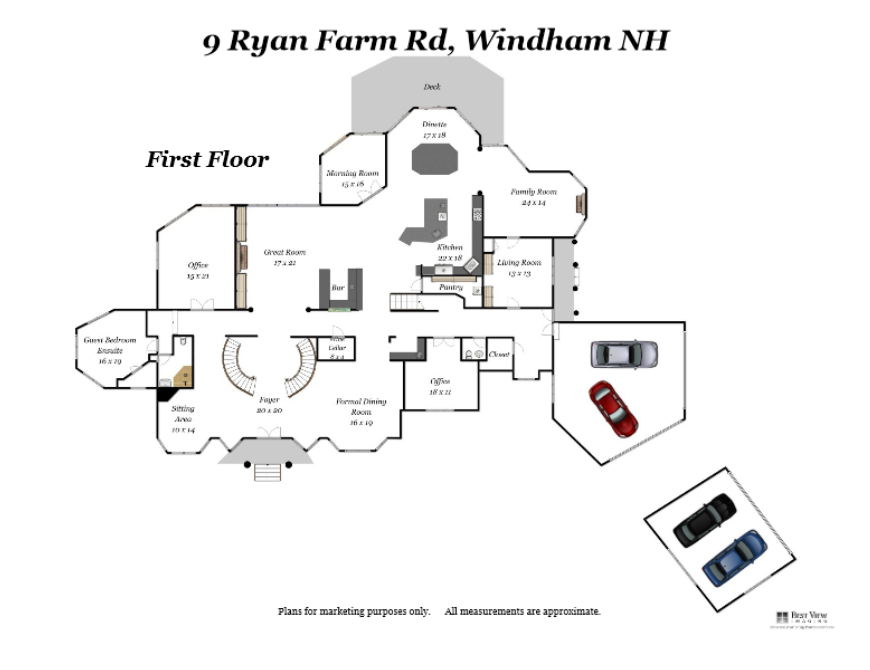 Floor Plans
Are you selling a very unique house? Providing a floor plan is a good way to help potential buyers better understand the layout of the home. You can easily add a floor plan to any photography shoot and give your clients a great marketing package for their home. Do you already have drawings of the house? Send us a floor plan of your listing; we can provide you with a more consumer-friendly PDF the next day. Floor plans start at $175.00. Bundle packages that include photography and floor plans start at $295.
3D Tours
Our new 3D virtual tour service gives potential buyers the opportunity to be fully immersed in the home you are listing. These are perfect for nicely staged homes and vacant listings. Each 3D virtual tour includes high quality photos, a floor plan, a full color flyer, and can be linked to MLSPin and other listing websites. 3D virtual tour packages start at $495. Spring/Summer 2015 Special starting at $410.
Add On Services
Vulee Tours
As a real estate agent, you want to offer the best possible marketing to your clients. Vulee tours combine photos and floor plans of your listing to create an interactive experience for potential buyers. Each Vulee interactive tour allows potential buyers to view photos of the home within the context of the home's floor plan. These tours include links to local schools, mortgage calculators, a printable flyer and printable floor plan, and offer potential buyers the opportunity to easily share listings via social media and email. No extra software is needed to take the tour, and every tour is both desktop and mobile friendly. Full service tours start at $330 (including photography and floor plans).